Welcome to the home of Native Guide Service!  

 Featuring Captain Bryan Goodwin, 

   Capt. Bryan has been fishing and exploring the waters of the Southern Outer Banks for over 30 years.  

He is an 8th Generation waterman and guide, 

specializing in Light Tackle Fishing, Sight-Seeing, 

Eco Tours, History, Sea Life, 

Nature and Wildlife Viewing

 Explore our website and learn more about Capt. Bryan  and the many activities Native Guide Service has to offer.

Make sure you check out our  

Seasonal Forecast Page 

to find out when to catch your favorite fish.

Our Fishing Report Blog has up to date fishing information on what's happening now!

You'll also find numerous photos & videos, as well as 

maps and directions to the Southern OuterBanks.

When choosing a Guide....

Choose a Native Guide!

Click on the link below to check out our 

TV Show website

Capt. Bryan Goodwin 

- 8th generation waterman

- 25+ years experience as a fishing guide

- USCG Licensed & Insured         

- Producer & Host of DownEast Outdoor Television  



Light Tackle Fishing & Guided Excursions

at 

the Southern OuterBanks

of North Carolina

Call to Book Your Trip!

  (252) 725-3961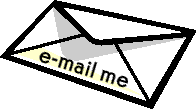 Email for more Information:

bgoodwin6@ec.rr.com

FOLLOW and LIKE US on FACEBOOK

to stay up to date 

with the latest fishing reports, information,  seasonal rates and discounted trips.....

Available only 

to our Facebook Fans & Followers!

Special Thanks 

to this season's boat sponsors!

We couldn't do what we do without them

Click on their logo links below 

to find out more

Special Thanks 

to our TV Show Sponsors

Click on their logo links below to find out more